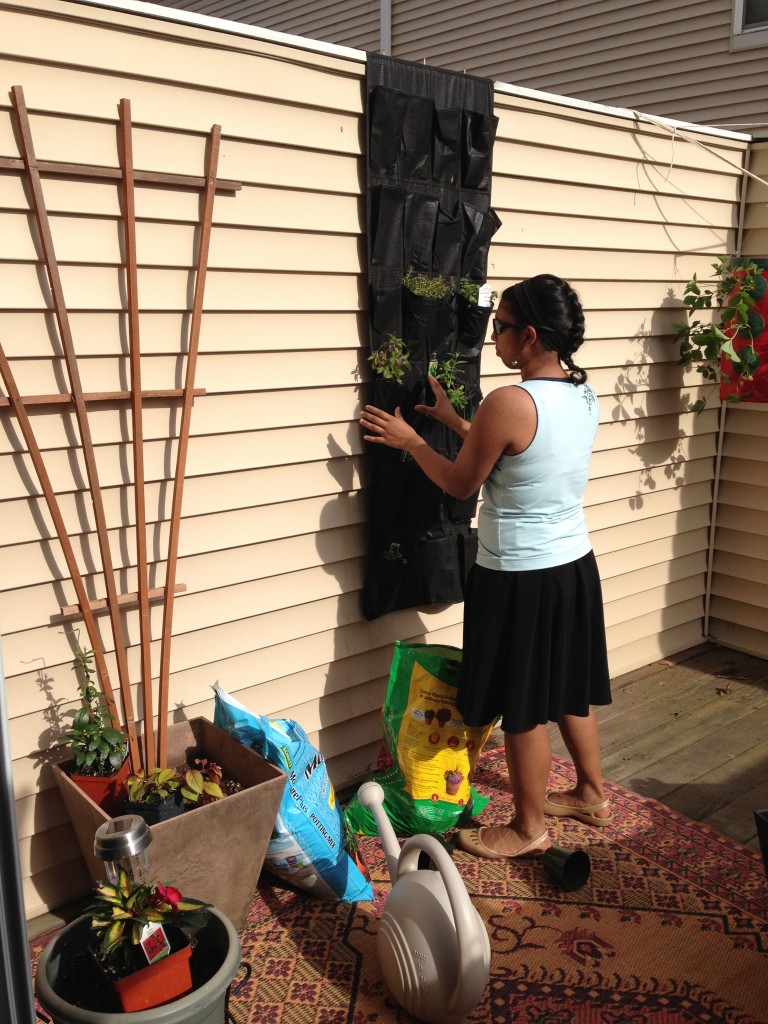 I left my lush, two acre southern gardens and came north to visit my son and daughter-in-law whose garden is a condo patio. Completely different way to think about gardening.
When looking online for small space gardening tips, we came across an idea that inspired us to try.
Can you tell what it is from the photo? We nailed an over-the-door shoe organizer to the top of their deck fencing and are in the process of filling it with herbs!
What do you think? It holds tons of soil and excess water easily drips out. Our only concern is that the black may absorb too much heat and damage the roots.
Have you ever tried this? What other small area tips do you have?