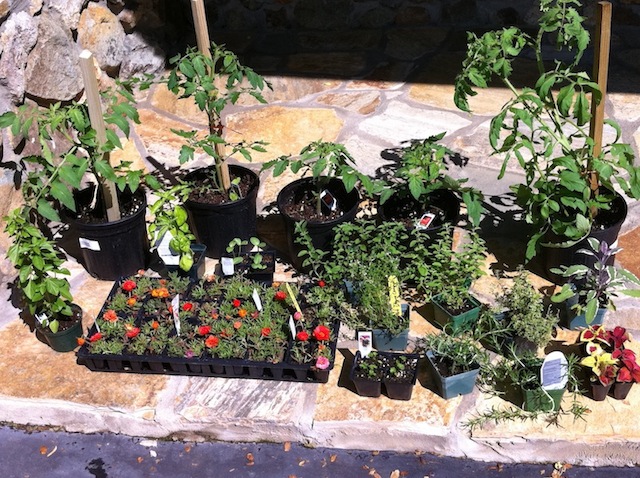 What a great day!  We went to the Guilford County Cooperative extension and I went crazy!  My vegetable garden is full but I didn't care!  All those gorgeous plants!
I spent $48 and here's what I got:
5 1-gallon tomatoes
2 Basil
2 Thyme
2 Rosemary
1 Oregano
1 Sage
4 Parsley
48 Portulaca
4 Coleus
and 1 more that I forgot but I'll have to look tomorrow when it's light out!
I hadn't checked Farmer's Almanac before we went but, when we got home, I was happy to find that today's forecast was:
April 9th-10th: Plant Tomatoes, Beans, Peppers, Corn, Cotton, And Other Aboveground Crops On These Most Fruitful Days. Plant Seedbeds. Start Flower Gardens.
Hooray!