Wow. My lemons are happy and growing like crazy. Yesterday, I had to prop up branches with sticks.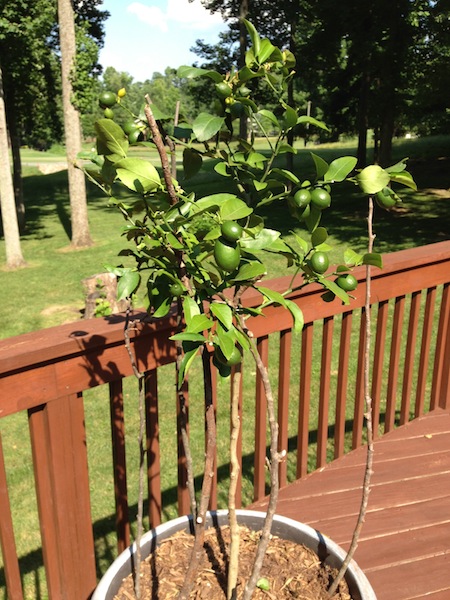 Not very attractive, but the poor little tree is still fairly young and all of the lemons are just too heavy for the limbs!
This little baby has 26 (TWENTY SIX !!) lemons hanging on it. Can't wait to see how many make it to maturity!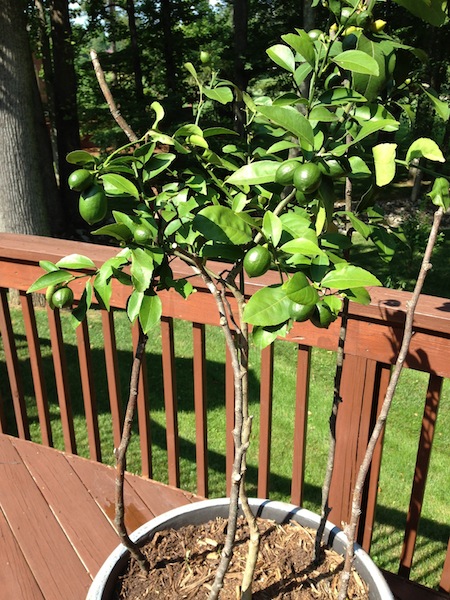 I LOVE my Meyer Lemon Tree.  :)