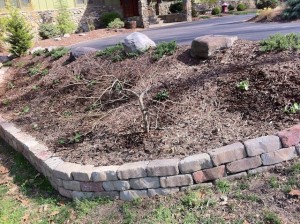 Happy Birthday, Dad!
Today's my dad's birthday, and in honor of my dad, I planted a strawberry patch.  When the berries are ripe, I will require him to fly here to harvest them!
Farmer's Almanac had nothing to say about strawberries.  I hope they're happy going in on dad's special day.  We'll see!
What do you know about strawberries that I should know?