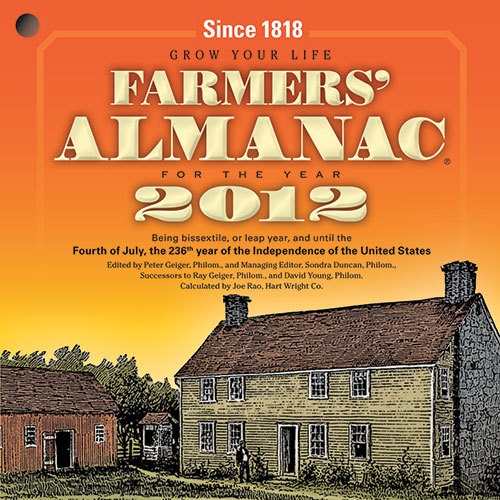 What good gardener doesn't consult the Farmer's Almanac..? If you don't, you should.
Here's what is says for March:
March 2012
9th-11th Favorable Days For Planting Root Crops, Fine For Sowing Hay, Fodder Crops, And Grains. Plant Flowers.
12th-13th Excellent Time For Planting Root Crops That Can Be Planted Now, And For Starting Seedbeds. Good Days For Transplanting.
14th-16th Poor Planting Days.
17th-18th Any Root Crops That Can Be Planted Now Will Do Well.
19th-20th A Barren Period, Best Suited For Killing Pests. Do Plowing And Cultivating.
21st-22nd Favorable Planting Days: First Day For Beets, Carrots, Radishes, Salsify, Turnips, Peanuts, And Other Root Crops. Good Day For Transplanting. Last Day For Aboveground Crops. Both Days Good For Planting Cucumbers, Melons, Pumpkins And Other Vine Crops, And For Setting Strawberry Plants.
23rd-24th Cultivate And Spray, But Do No Planting.
25th-27th Favorable For Planting Crops Bearing Yield Above The Ground.
28th-29th Seeds Planted Now Will Rot In The Ground.
30th-31st Best Planting Days For Aboveground Crops, Especially Peas, Beans, Cucumbers And Squash, Where Climate Is Suitable. Plant Seedbeds And Flower Gardens.
I have followed Farmer's Almanac religiously for the past 2 seasons (that's how long I've been a gardener..) and I've had amazing harvests both years. Now, I'm hooked. I don't plant until I've checked! Why mess with success?
Here's to your successful garden!