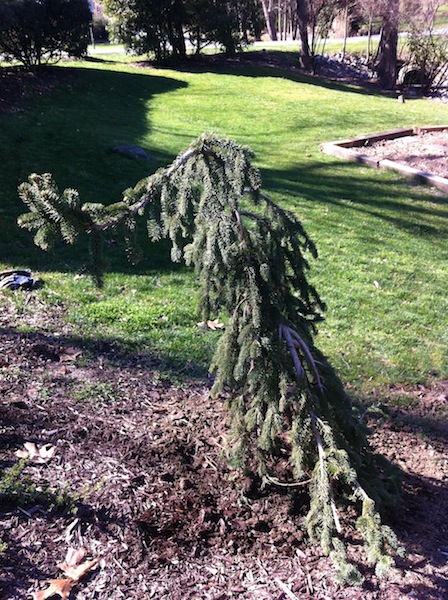 56* today and I'm getting my garden ready.
The plot has been tilled and today I planted my first veggies – broccoli.
Oops, time to check the Farmer's Almanac. It hasn't failed me, yet. Hope I didn't plant on the wrong day!
Oh, yeah, also planted this amazing Norway Spruce. So gorgeous!