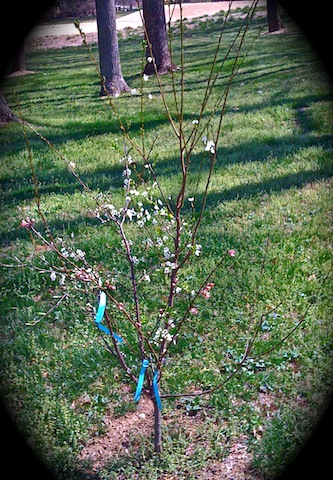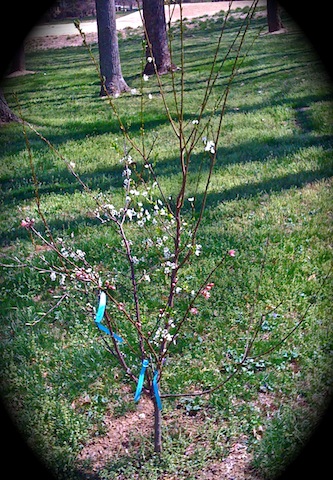 Here's my little "fruit cocktail" tree.  When I saw it last year at Lowes Hardware, I just had to have it.
$20?  What the heck.  I laughed when I saw it.  Apricot, peach, nectarine and plum all grafted into the same trunk.
Will it live?  Who knows.  I actually didn't expect it to make it through winter but, here it is, leafing and flowering like crazy!
All we did was plant it and give it some water.  No fertilizing. No checking soil content. Don't even know where it likes to live but, I guess it likes to live here.
Maybe in a few years, we'll even have some fruit.  I mean, fruit cocktail!