Lettuce seeds, spinach seeds, spring onions, broccoli.
Waiting for the Farmer's Market to tell me I can plant the carrots, garlic, bulb onions and potatoes.
And, my new garden had its fist visitor.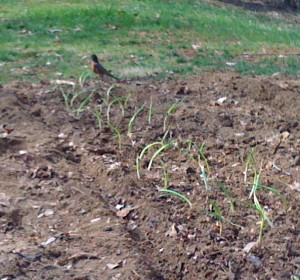 I thought he was coming for seeds but, nope, going for the big fat worms!
Now I need rain!