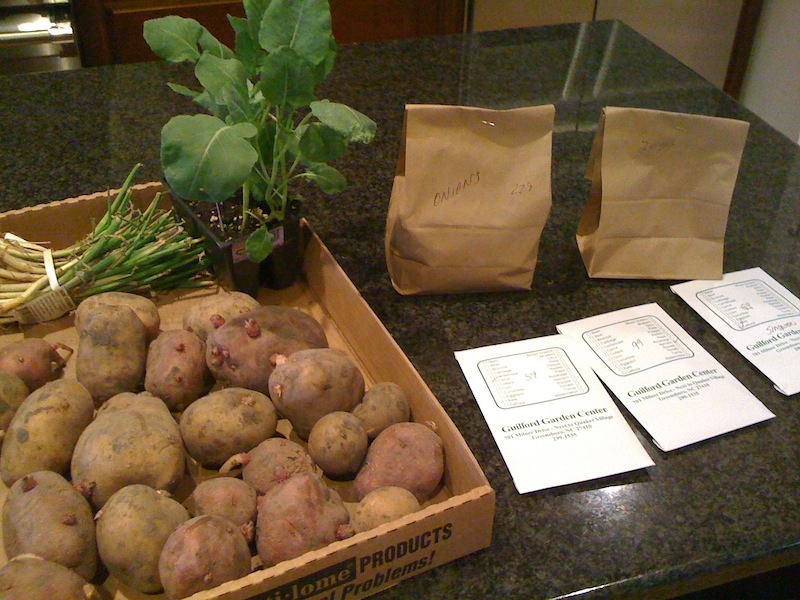 It's supposed to be about 70* this weekend so I'll be out in the yard!
Planning to fertilize and compost rose bushes Saturday.  Cleaning up and prepping the herb garden on Sunday.  Monday, Jay is coming over to help compost and till the vegetable garden.
Today I bought red and white potatoes, bulb and spring onions, garlic, broccoli, carrots, spinach and lettuce.  I'm so excited!  A season's worth of produce for less than $20. Last year I started with plants, this year I'm starting with seed so.. another new experience!
You can't beat gardening!  Healthy to be outside.  Healthy exercise in the garden.  Healthy produce as your reward.  I'll be planting this week!
Here's to reaping what you sow!