I have my garden ready.
My bridge got painted.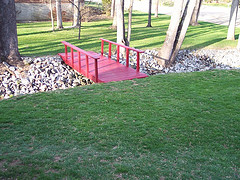 My blueberry bushes are planted.
My black raspberry bushes are planted.
I have a bunch of herbs on my windowsill waiting for a month until the last threat of frost passes.
I'm reading, preparing, and loving every minute of anticipation! Come on Spring!