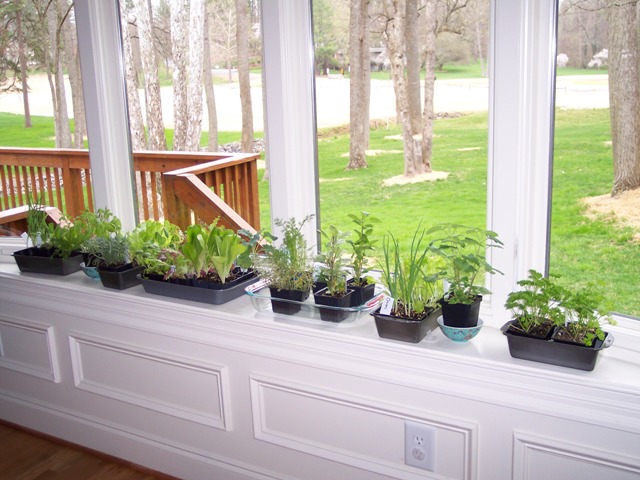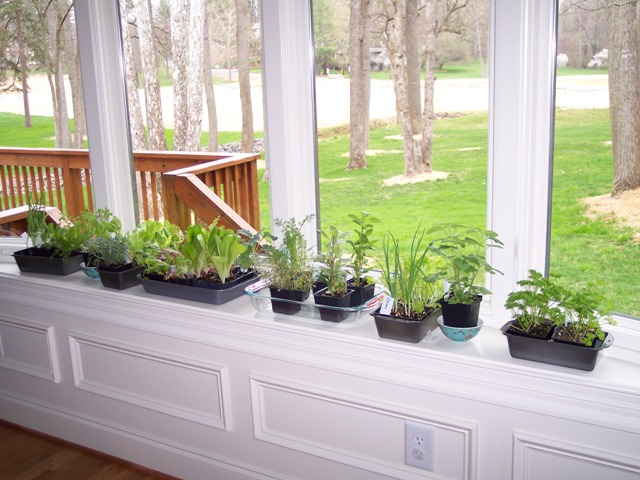 Bought some herb and vegetable plants.  They're sitting in the windowsill waiting to be planted.  Hence my next question.. When do I plant?
Broccoli: Full sun.  18″ apart.  65-75 days.  Takes 6-8 weeks/summer – 5-6 weeks/fall to mature.  Best time to plant? Fall!  Prefers temps. 65*-75*.  In summer, allow time to harvest before the weather is too hot. For a fall harvest, start your seeds in midsummer.
Water in the morning to 6″ deep.
Harvest before the buds open.  Use a sharp knife to cut the head off of the stalk just below the floret heads. Leave the plant in the ground because it will sprout new florets at other places along the stalk.  Don't pick if it's already flowering.
Lettuce:  Partial Shade.  6″- 8″ apart. 3-5 weeks.  Grows most easily in cool weather.  Plant new crops every 3-4 weeks.  Springtime – plant 1 week before last expected frost.  Summer – plant heat resistant varieties and plant in shade of taller plants.  Fall – plant in August.  Remove from shade when weather cools.
Can be scattered throughout garden to find shade.  Roots grow 18″-36″ deep.
Spinach:  4″-6″ apart
Cut while young, at or just below the soil surface when leaves are large enough.  Harvest entire crop when seedstalk formation begins.
Onions: 3″ apart. Early Spring.
Sage: Full sun.  Hardy to -30*!  Plant after frost.  2′ apart.
Catnip:  Full sun. After frost.  Grow to 3′ tall.  Harvest when it gets about 1′ tall.
Basil: Full sun.  10″ apart. Plant when 70* days, 50* nights.  Pinch flowers that appear.  Plant near tomato plants.  Dig up and bring in before first frost.
Lavender: Full sun.  After frost.  Well drained soil.  3′-4′ apart.
Dill: Full sun.  Sandy soil.  Plant 2-4 weeks after final frost.
Anise: Full sun.  12″ apart.  2 weeks after last frost.  12″-24″ tall.
Thyme: Full sun.  12″ apart.  Grows to 15″ tall.
Chamomile: Full sun.  6″ apart.  Near onions.  2 weeks after last frost.  Don't cut before flowers.
Parsley: 2-3 weeks before last frost.  12″ apart.  Height to 1.5′.