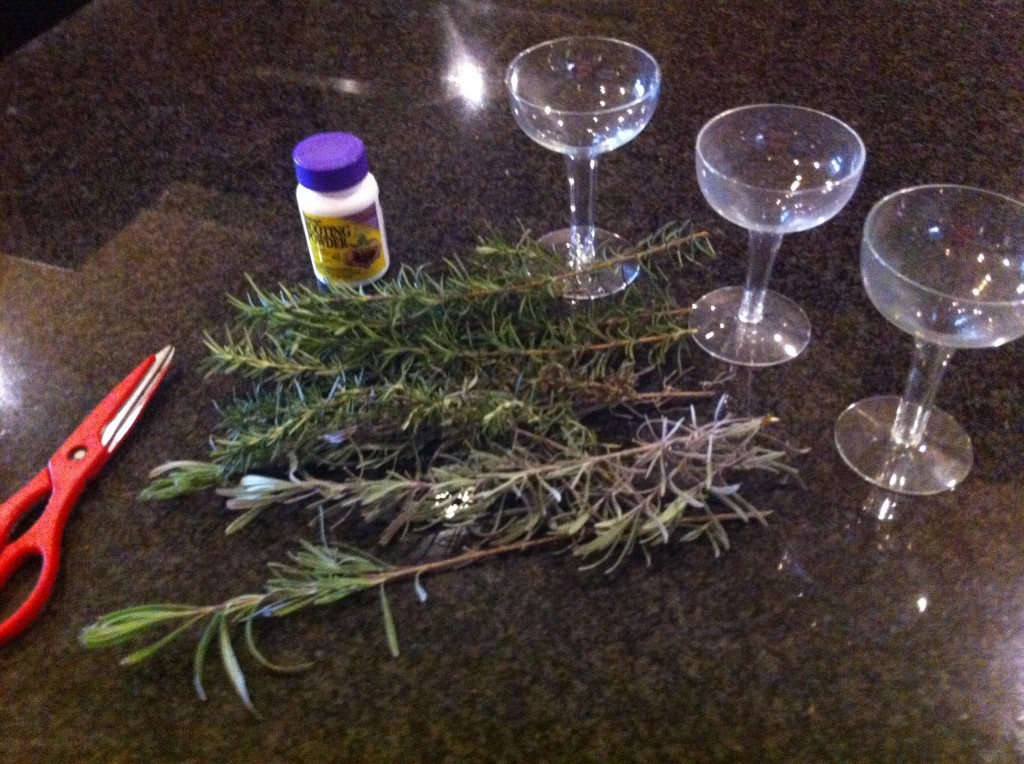 Yup, it's the time of year when we've had just about enough of the cold weather and we're all cheering for Spring. But, it's also time to start rooting your cuttings so they'll be ready to plant in 6-8 weeks.
I'm starting with Rosemary and Lavender. I have both all over the yard and believe you can never have too much! A couple of reasons they're two of my favorites include their wonder fragrances and the fact that they're both evergreen. I love them all year long.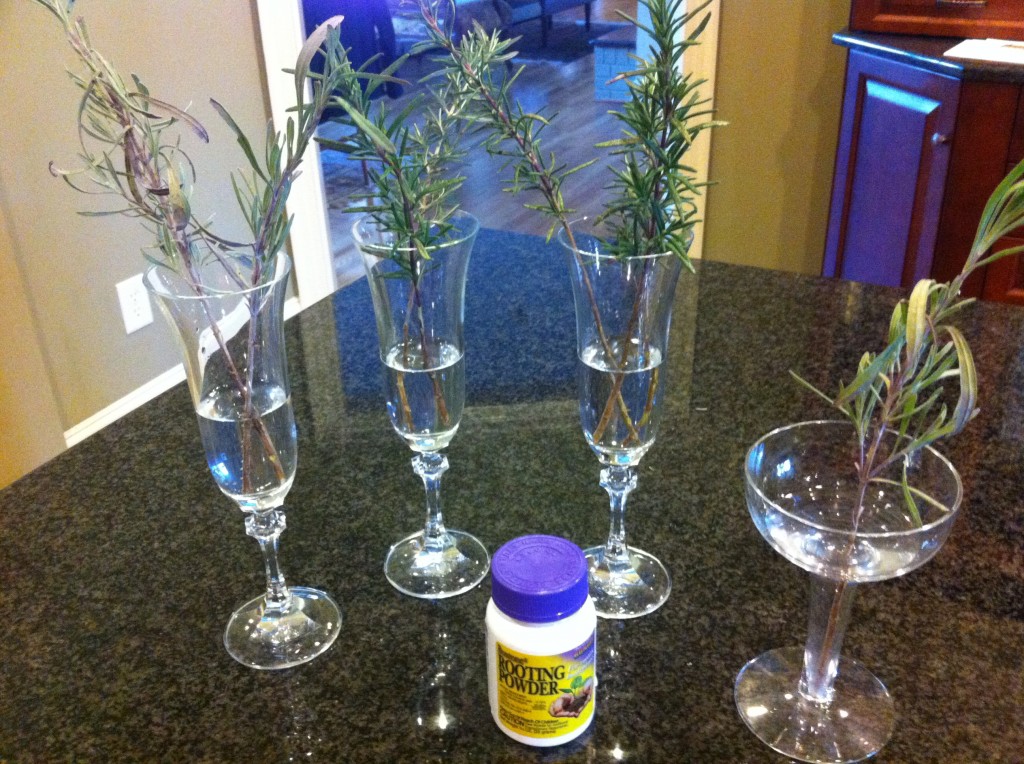 So, today I took cuttings and began to root them. I cut healthy stems, cleaned the leaves off the bottom third, dipped them in root starter, now I'll keep them in water in a sunny spot until time to plant.
I don't know about you, but I'm rooting for Spring!