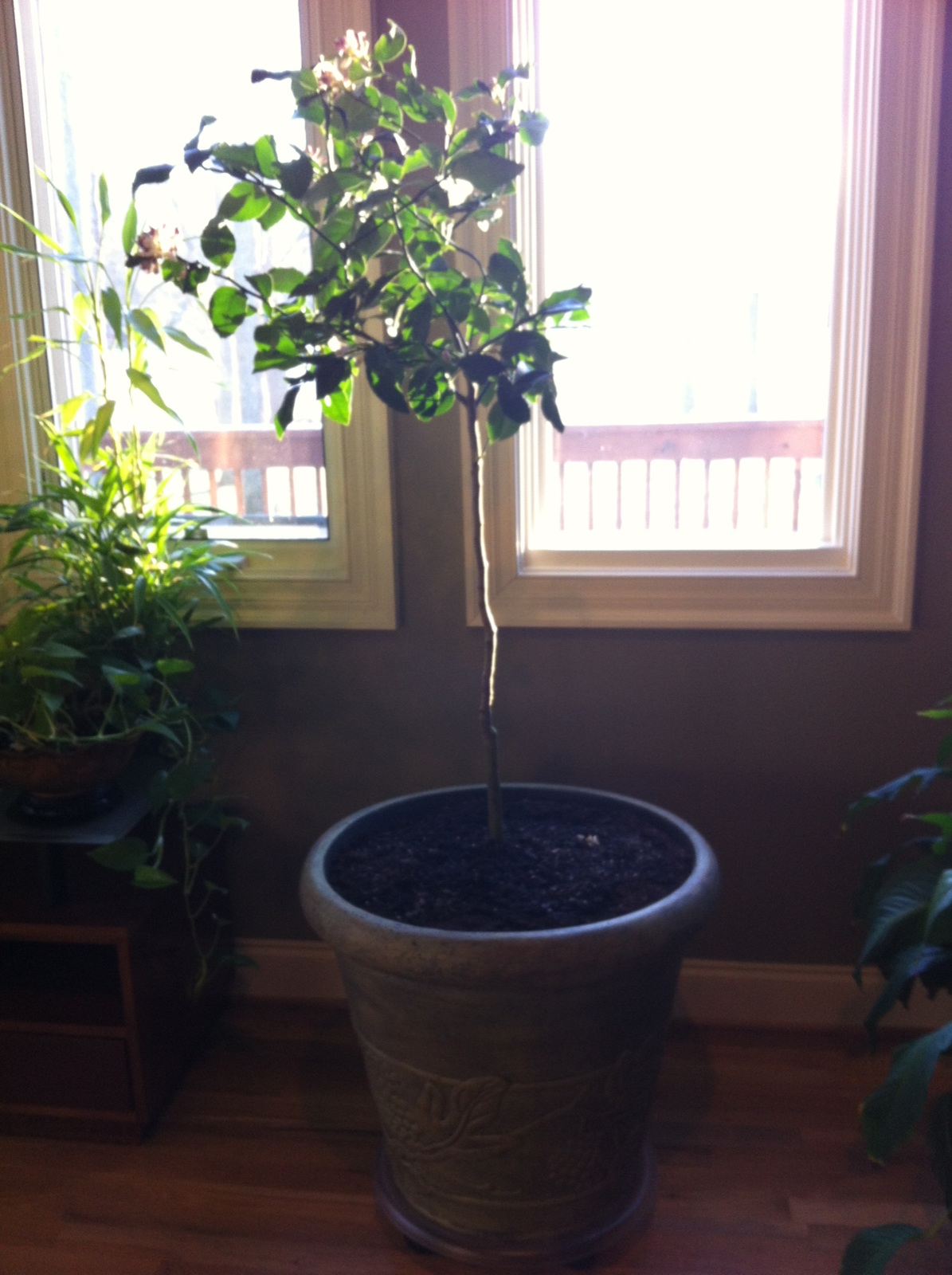 It's beautiful and I love it!
My Meyer Lemon Tree arrived on Tuesday – I planted it yesterday. It's supposed to be 3-4 years old already and grow, eventually, to a height of 5-6 feet tall. Today, it's about 4-1/2 feet tall, 5-1/2′ now that it's in the pot!
And, she's covered with the most fragrant blooms.
I ordered from LemonCitrusTree.com and it shipped to me from a farm in Louisiana.
I'll be updating the progress here. I'm hoping to get at least a few lemons this, my first year with it. I have a friend who has had one in her home for five years and she gets about two dozen lemons each year! Awesome.