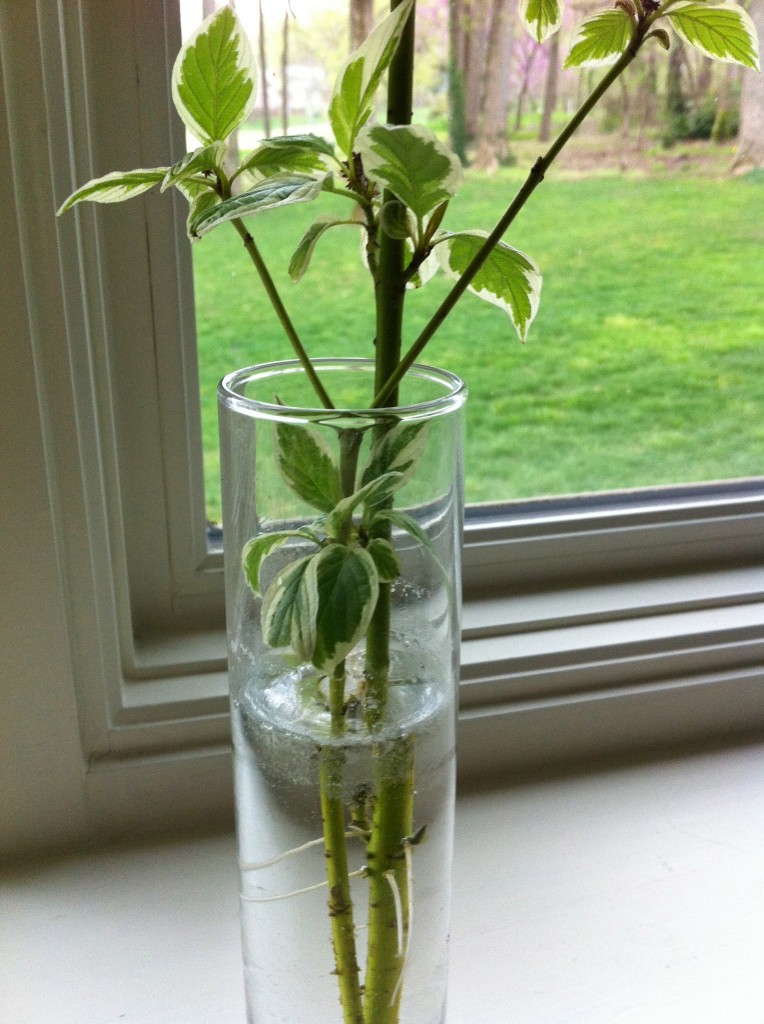 My Yellow Dogwood has roots!
March 13th, I took a cutting from Ellen of her yellow dogwood bush. It was one long stem that I cut into six 6-8″ pieces. I put the pieces in root starter, then into water.
Almost immediately, the little sticks bloomed with leaves and buds. Spectacular! But, still no root.
Today, 24 days later, the first pieces finally have roots.
I'm anxious to plant these amazing bushes and see if they will grow in my yard!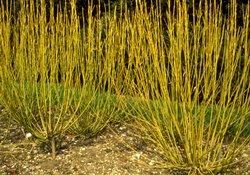 Update:
I planted the start with roots on April 18. The others are still waiting for roots.